A piece of furniture which was originally built in the early 1930's has been in my life as long as I can recall.  My mother loved her Jacobean-style dining room set; which originally included a table, chairs, buffet and china cabinet. Over the years, and many moves, the pieces went their separate ways but I was lucky enough to have the honor of keeping the china cabinet. The piece is still as treasured today as when I was a little girl gazing at the lovely teacups and crystal which were housed within it's glass door.
Walnut veneer that use to be gorgeous had begun to crack and splinter badly over the years.  The entire china cabinet had seen better days!
Since we're "beachifying" our cottage I walked up to that old china cabinet with a paint brush in hand and swiped it with white paint…I did it, I really did!
The guilt was horrible at first, but the more I painted, the better I felt. I wondered what my mom would of thought about her old treasured piece being painted.  It donned on me that mom would of loved the new piece and be happy that it had been renewed as well as a new love.  She'd also be ecstatic that the hubby and I have a new appreciation for the piece which she dearly treasured. Once this hit me, I continued painting with great abandon!
After gluing down loose veneer and filling holes with wood putty I began painting the entire piece with True Value's Premium Decor Waterborne Acrylic Enamel in white gloss.  That's right – no primer, just one light coat of this paint.  I mixed some acrylic paints to create a gray-blue shade in order to highlight the areas where the veneer pieces were. Another coat of the white gave me the look I was looking for plus several layers of dry brushing over the gray-blue with white paint softened the blue nicely (which appears more blue in the photos, it actually is more gray in person).
A Cottage Chic China Cabinet ~ Before and After
The original door has a beautiful scrollwork piece, which we removed and are saving for another project (any suggestions?). I love the scrollwork, however never liked how it blocked the treasures featured on the top shelf.   The china cabinet appears a bit more modern with it removed too.
I haven't really filled the newly painted cabinet yet so it looks a bit stark. I'm hoping to find some vintage white ware and milk glass to display inside someday.
The seashell tassel was made by Marilyn of High Tide Creations.  I loved the first one I bought so much that I custom ordered several more and have them displayed throughout the cottage.
Original hardware was kept on the cabinet and a bit of silver leaf brightened up the formerly brownish-black metal.
A light sanding here and there created just a bit of shabbiness on the finished china cabinet.
The crescent moon cut-outs and scroll design along the bottom edge have always been some of my favorite details on this piece.
This sweet flourish adds to the cottage charm of the cabinet, don't you agree?
What did I learn while doing this project? That it's okay to change things and it doesn't take away the old memories you have.  That creating shabby chic pieces are so much fun!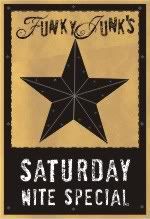 Sharing at . . .
Masterpiece Monday at Boogieboard Cottage
Metamorphosis Monday @ Between Naps on the Porch
Show Off Your Cottage Monday @ The House in the Roses
Nifty Thrifty Tuesday @ Coastal Charm
Good Life Wednesday @ A Beach Cottage
White Wednesday @ Faded Charm
Wow Us Wednesday @ Savvy Southern Style
Time Travel Thursday @ Brambleberry Cottage
Transformation Thursday @ The Shabby Chic Cottage 
Feathered Nest Friday @ French Country Cottage
Show and Tell Friday @ My Romantic Home
Vintage Inspiration Friday @ Common Ground
Comments
Comments