One of our favorite finds this garage sale season is this vintage, gently cracked and completely charming stained glass window.  We have a window between the kitchen and dining room which is in a strange location and kinda ugly so I've been looking for something to beautify it with for some time.
A $10.00 price tag on this window fit my budget perfectly! I was especially happy since I had seen similar sized windows and in much worse condition for upwards of $100.00 at antique stores.  When this beauty was discovered, there was blue tape which held together loose pieces of glass and wire was attached for hanging.  David thought I was insane picking it up but I just gave him the "look" and he knew it was coming home with us!
My objective with this window was to create strength so that the original piece would stay together for a long time….not to really change it much. The old rusted hinges were still attached and soooo charming that I left them intact.
A bead of Gorilla Glue was applied between the glass and wood frame to hold everything together securely.  After gently cleaning the glass I carefully applied a thin layer of Super Glue to the cracks in the glass…not perfect, but not too bad!  We actually don't mind the cracks as they add to the originality of the vintage piece.
A dry brushing of white paint was lightly applied to the frame since I wanted to keep the "antique" look of the piece.
We decided to flip the window upside down, with hinges on the top of the frame, since the Stained Glass design reminds us of a tulip.  Some new hooks were screwed into the top of the frame and nickel-colored chain became our new hanger.  We had the hooks, chain and paint so total cost of our vintage stained glass window was a whopping $10.00!
The window looks out to our back deck and garden so even though the green and purple don't necessarily "match" our main beach cottage colors, it still works.  Besides being a unique conversation piece, we also both love the window and it brings us happiness looking at it; which in our beach cottage is the most important thing about the furnishings we have.
This window fulfills that longing for an old door or something (at least for now!).  It radiates beauty when the sun shines through and I often find myself wondering what stories it could tell from the places it has hung and the stories it has seen through it's panes….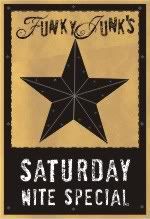 Sharing this week at…
Comments
Comments