This West Vancouver waterfront home is located in Canada and is on the very prestigious Bellevue Avenue.  Real estate in this area is as premium as it gets. Yes, we're talking about multi-million dollar homes and this one has a huge price tag too: $14.9 mil. I honestly recommend you to do as I often do when I see homes like this one: ignore the price and just dream a bit. Let's do just that?
Water Views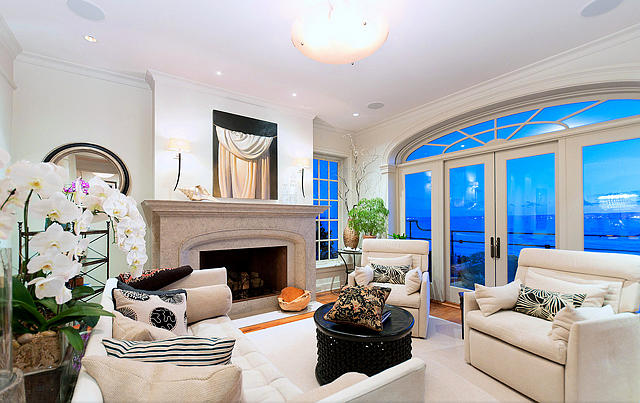 The stunning home has unbelievable views of the Pacific.
Living Room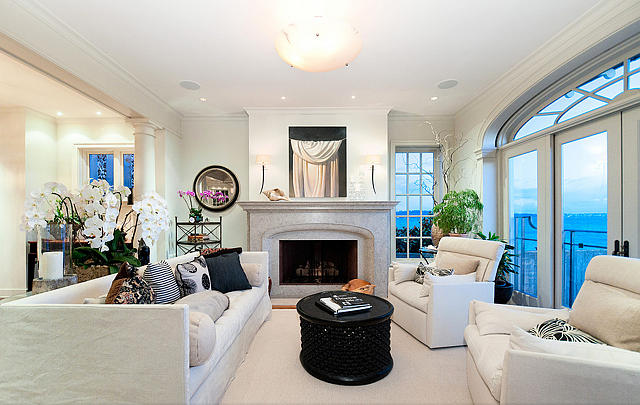 Classy and chic.
White Linen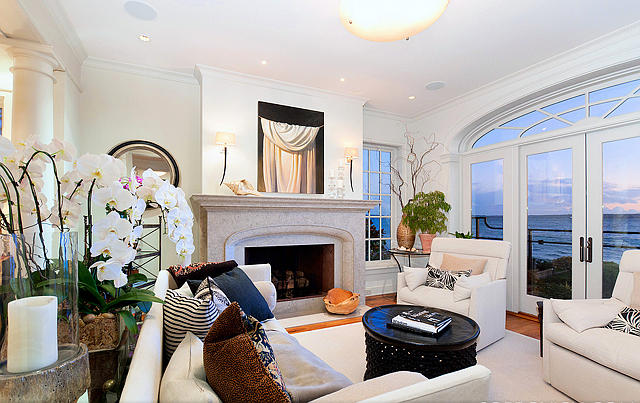 White prevails in this living room.
Dining Room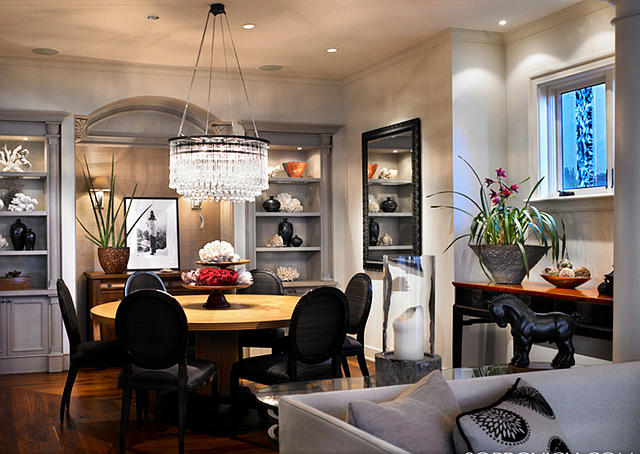 The dining room is connected with the living room and you can enjoy the ocean views from here also.
Style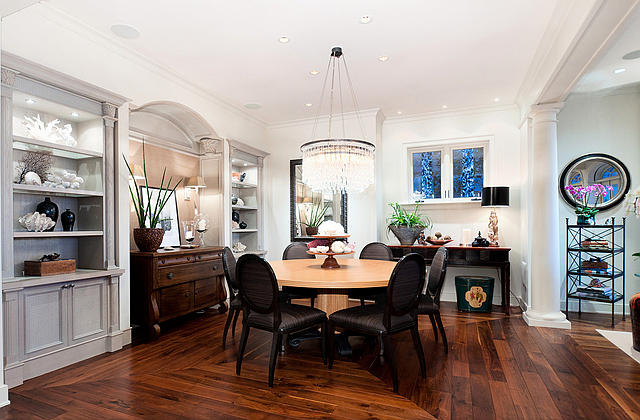 Take a really good look at this dining room. The floors and built-ins are incredible. I often say that I prefer a more intimate dining room and nothing gives you more of a sense of intimacy with your guests than a round table.
Kitchen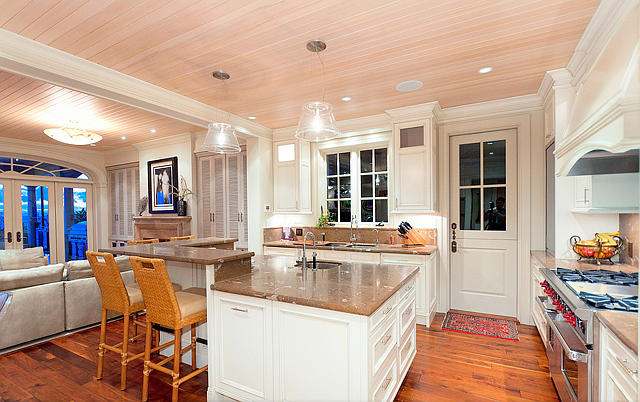 Oh, so bright! I love the ceiling. It feels like a beach house, just how it should.
Sandy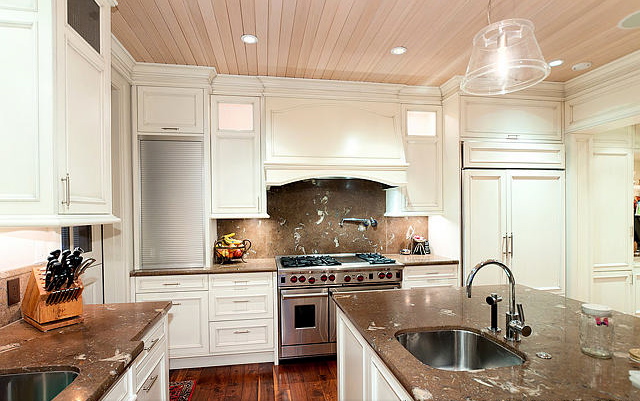 The countertops are sand-inspired. Don't you love the light fixture above the island?
Eating Area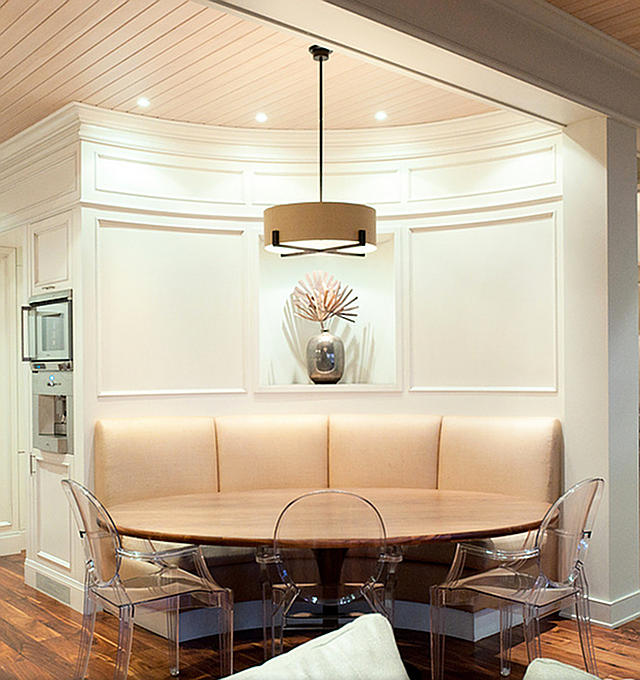 Am I hearing you say "wow"?! Yep! This is simply fabulous! Pinterest, here we go!
Family Room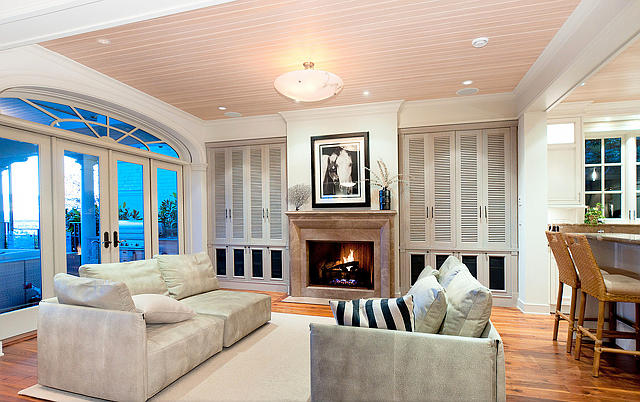 This house has all the main rooms open to each other, which is wonderful for entertaining, but hard to keep it organized. These built-ins are great to hide the clutter and keeping the room feeling neat.
Powder Room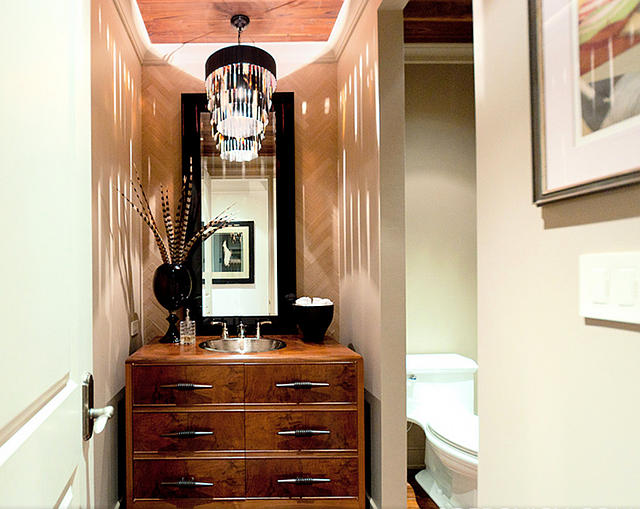 Absolutely chic.
Upper Mezzanine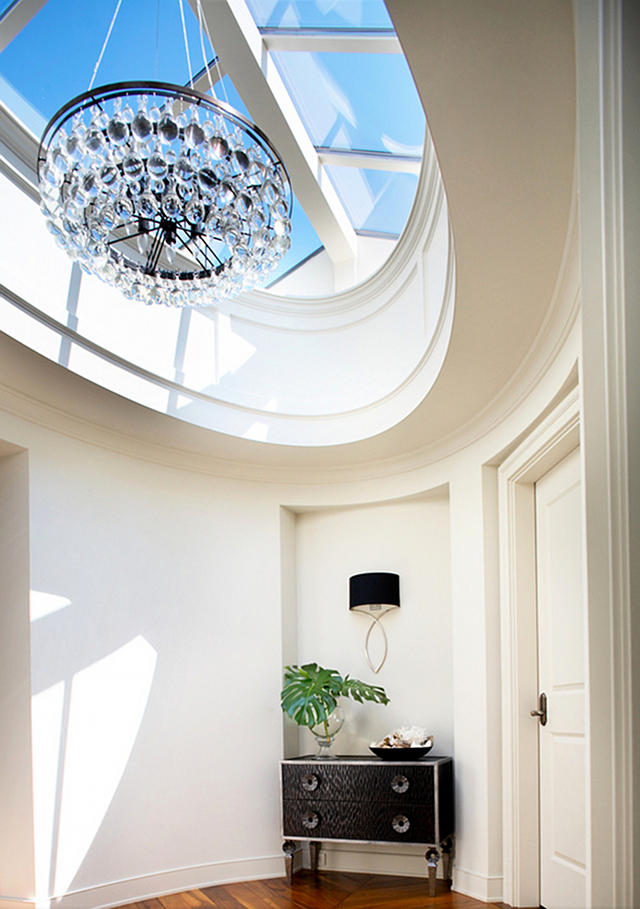 I think we all should give extra attention to upper mezzanines. You don't need to live in a mansion like this one to have a great space. Any house deserves something that sparkles and make this often neglected space shine!
Sun & Stars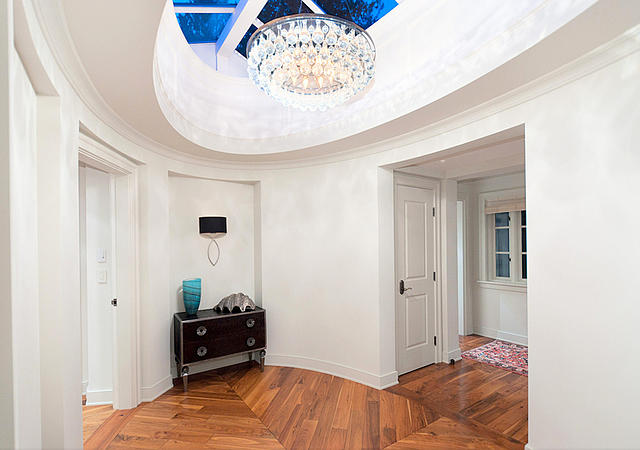 You don't need too much in a room when you have this kind of architectural details.
Master Bedroom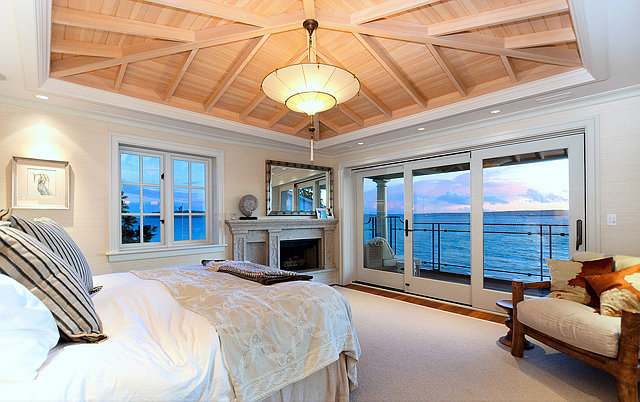 What I love the most about this house is that the architect brought the beauty of a beach house in a very chic and fresh way.
Balcony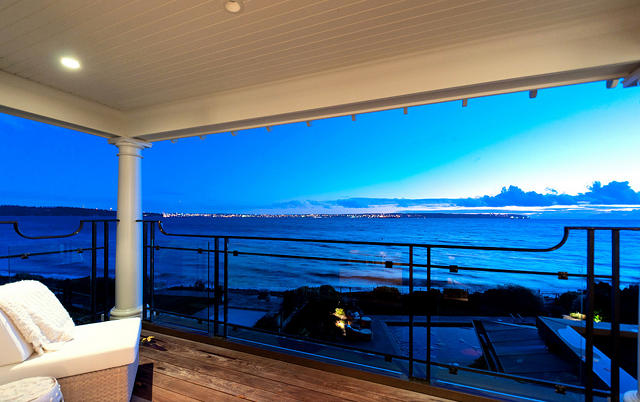 Imagine opening the doors of your balcony and see this!
Master Bathroom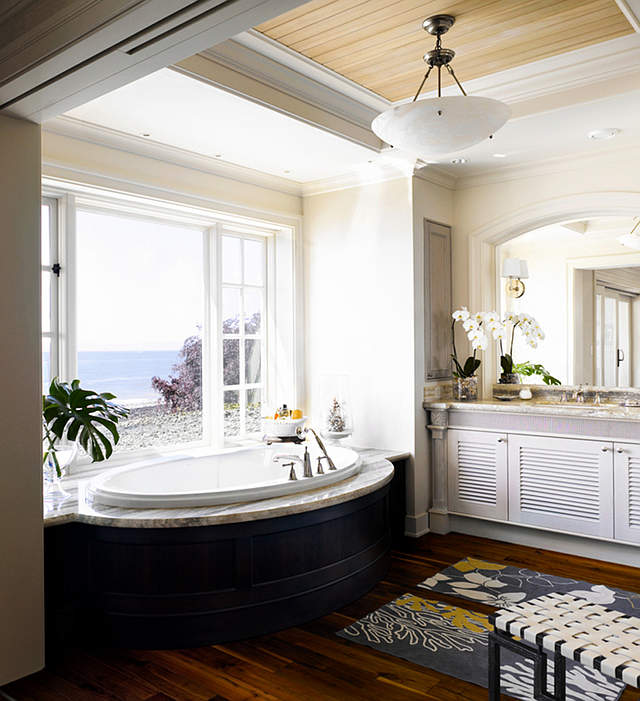 I don't think you can beat a bathroom with ocean views.
Moonlight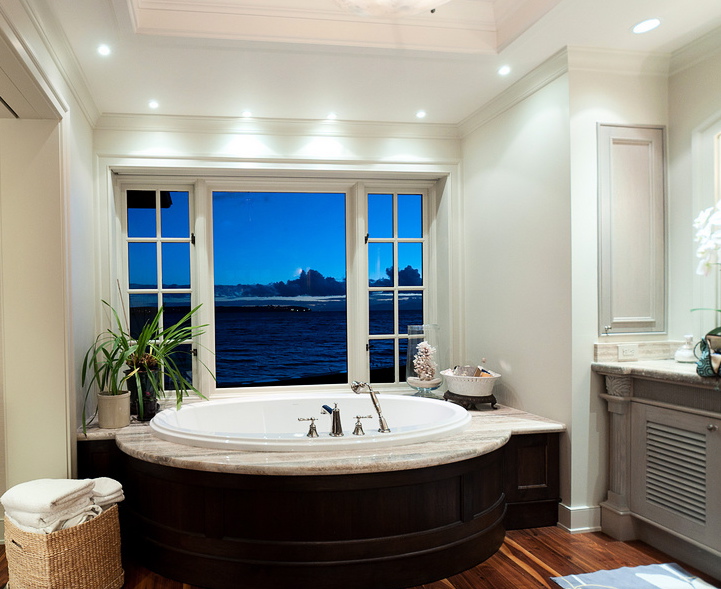 Just bring me a glass of champagne!
Girl's Bedroom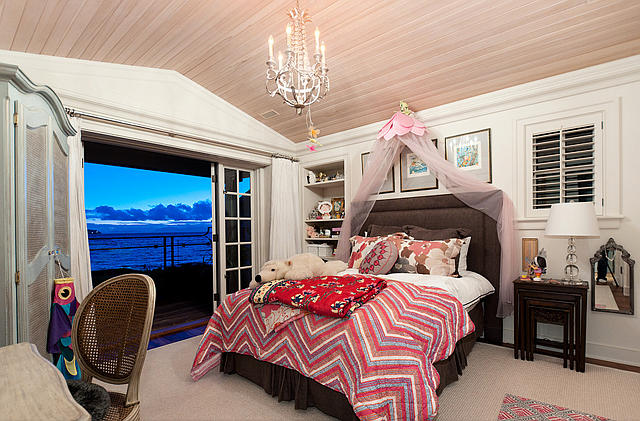 What girl wouldn't love to have a bedroom like this one, right?
Boy's Bedroom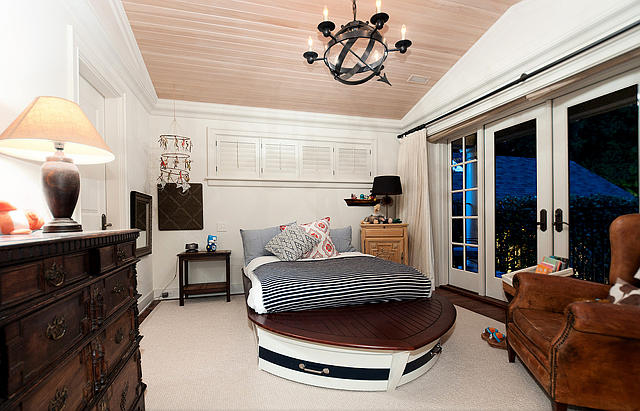 All Aboard!
The Back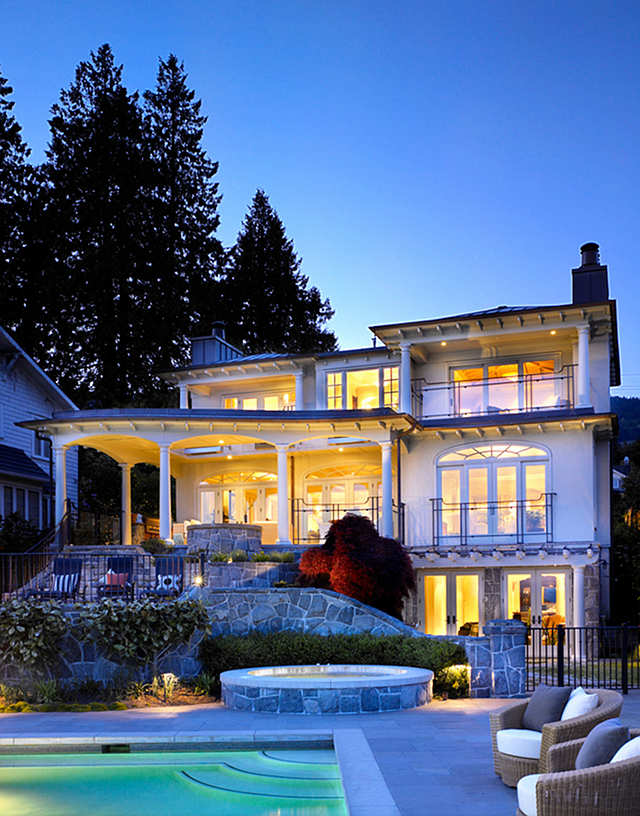 Lovely, inside-out!
Outdoor Living Room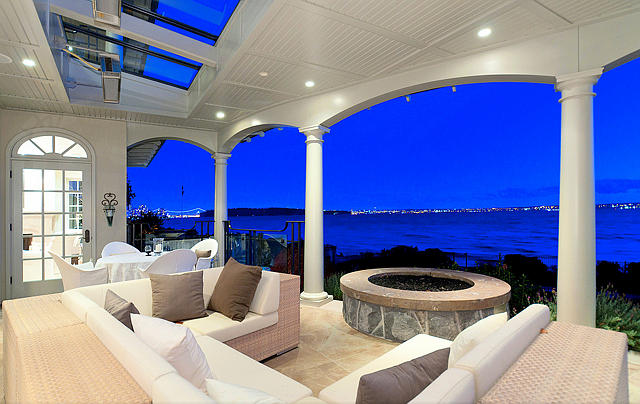 I know I shouldn't say I'm speechless, but I truly am! This is simply my dream view!
City Lights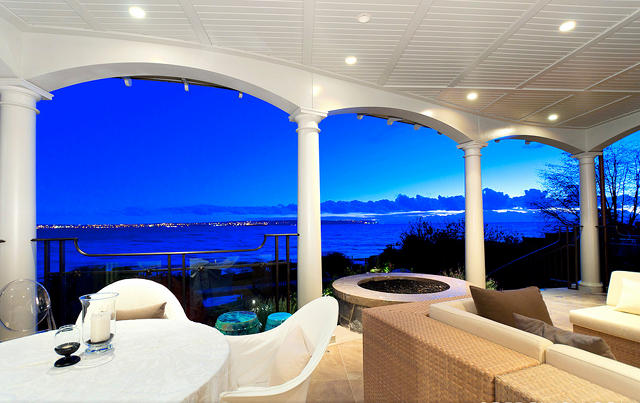 I can picture myself having dinner here. Sure, you're invited!
Blue Skies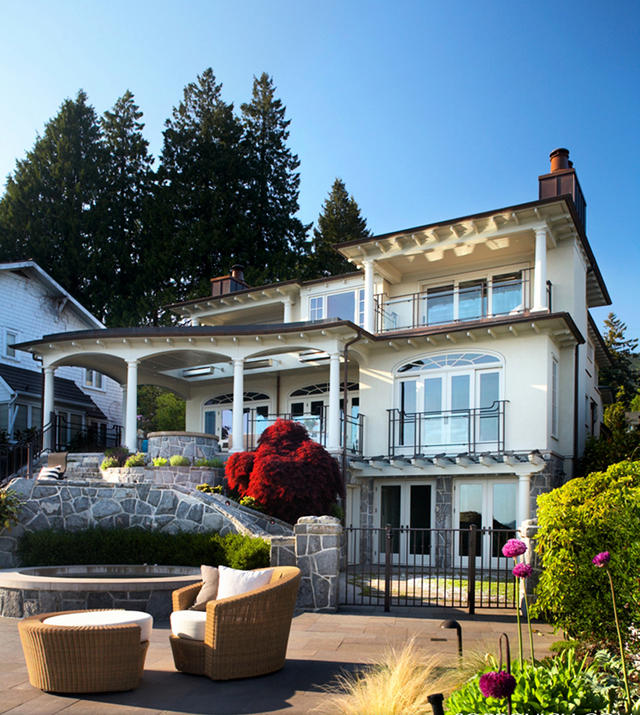 The house has a low maintenance garden and I really like that! 

Ferries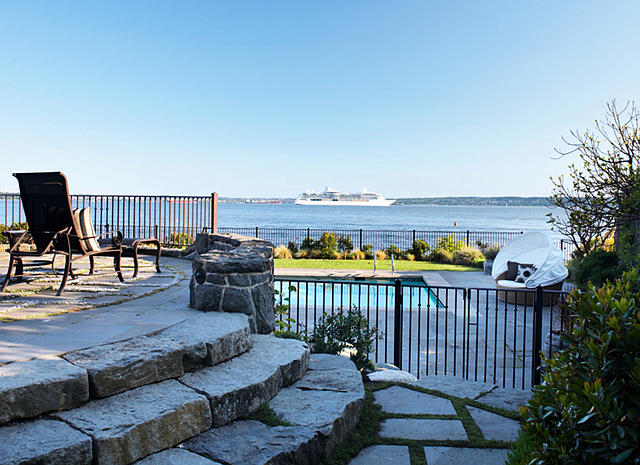 Watch the ferries go by.
Rocking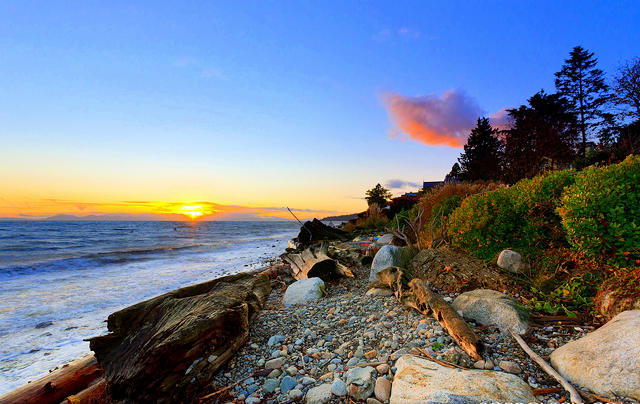 A place to meditate to a good life.
Home Away From Home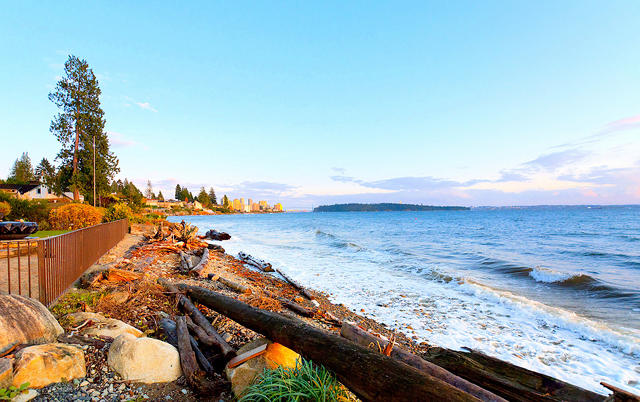 I used to go to a beach right across from this house when I lived in Vancouver. I used to sit on the rocks and look at that ocean and the sunset and think about life. It was more than 10 years ago and I miss this  place so much. Vancouver is definitely one of the most beautiful city in the world.
Happy Colors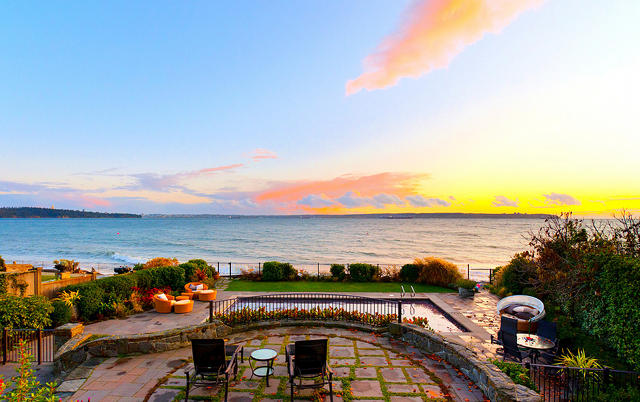 For two or more.
Sunset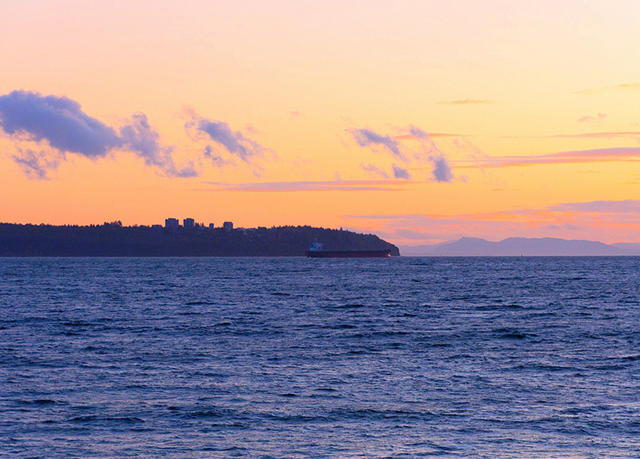 Feeling the blessings of a beautiful day.
Luau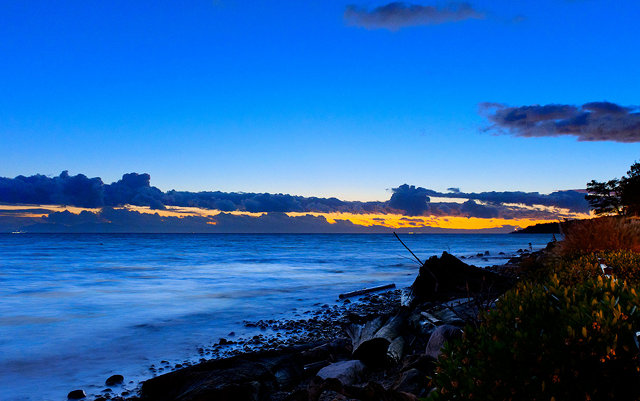 I'd invite some good friends for a fire on the beach. Could anyone bring a guitar?
I loved seeing the attention to detail of this place, including all the gorgeous light fixtures. Even if we can't afford this home, I think we can take many great ideas found here and maybe apply to our own home. I hope you've enjoyed it too!
xoxo
Comments
Comments