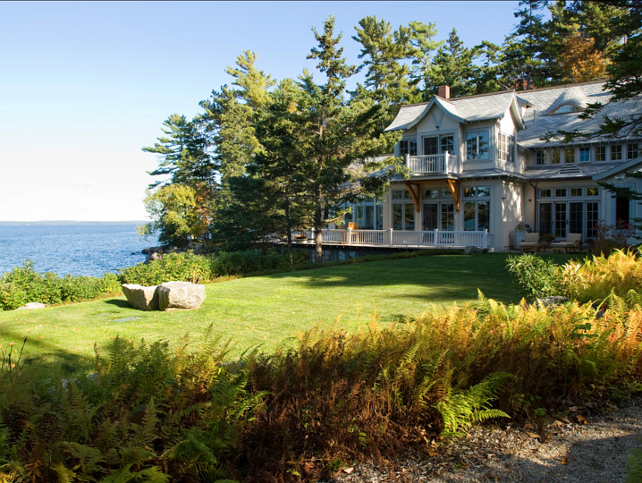 Imagine traveling to Maine and falling in love with its beautiful beaches and the relaxing lifestyle. Then, imagine buying a place where you can get away during the summer months and forget about work, city living and errands. Imagine being in a place where you have your own private beach!
For this homeowner, getting all of that wasn't too easy. At first, this 1880's Maine cottage was anything but charming. The exterior had many inappropriate accretions and the interiors were very dark and closed-in, allowing very few rooms to have ocean views.
But all of these problems didn't make them run away. When you fall in love with the site, you simple can't move on. You have to work with what you have and transform it into what you dream of. And that's exactly what the homeowners did. They asked the architects from Barnes Vanze Architects Inc to restore their Maine beach cottage and bring this place to life once again.
The results is a cottage that embraces its natural surroundings and respects its original architecture. It simply became everything they imagined and, sometimes, imagining is the first step to concretize a very important dream.
Maine Beach Cottage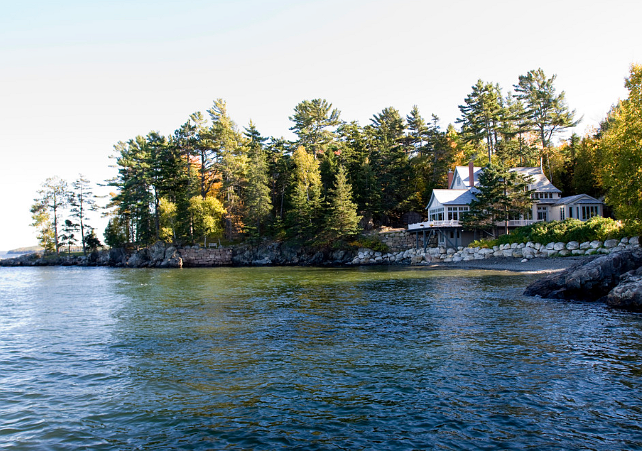 This 1880's Maine cottage seems to be a perfect place for quiet, relaxing summers.
By the Water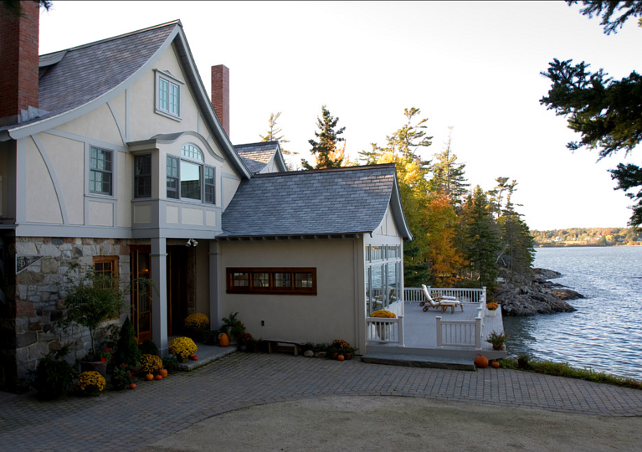 Beautiful architecture on an impeccable site.
Entryway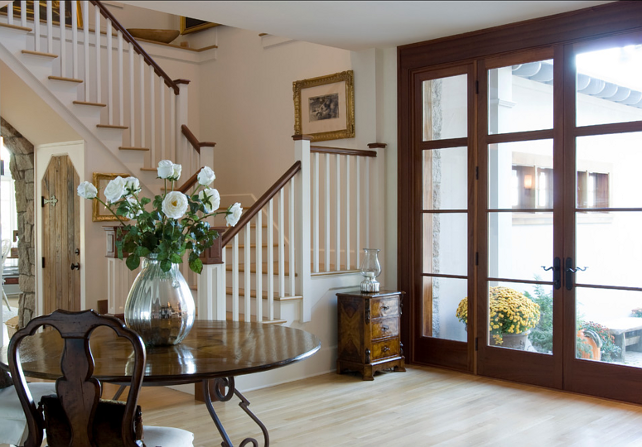 The foyer is warm and inviting while preserving the traditionalism of the era this cottage was built.
Staircase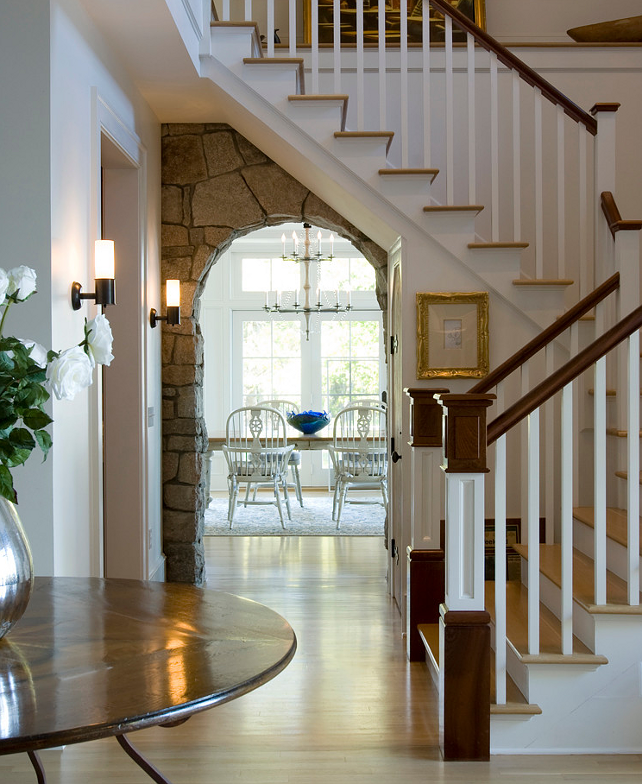 When renovating the cottage, the architects cut new arches through the old walls to create opening up views from the kitchen and entry areas to the garden. The living room, dining room and bar now enjoy immediate water and garden views.
Arch Love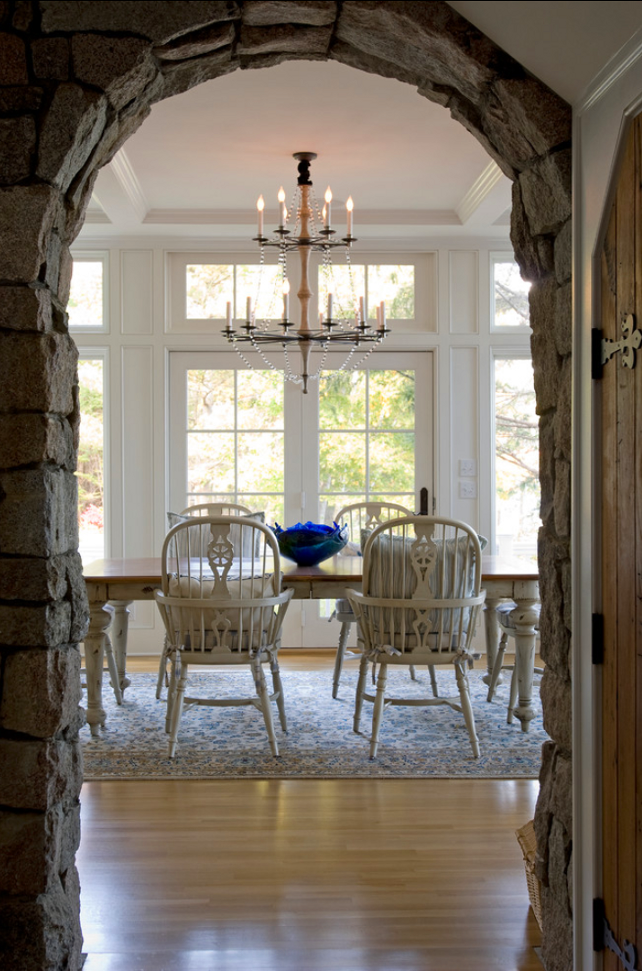 An arch welcomes you to the dining room.
Entertaining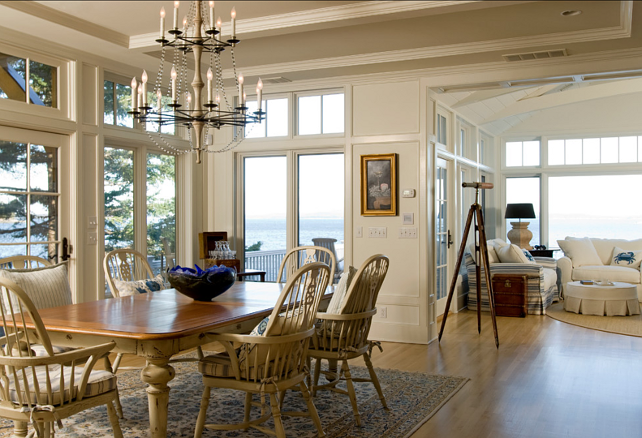 The dining room opens to the family room, both offering plenty of ocean views.
Dining Room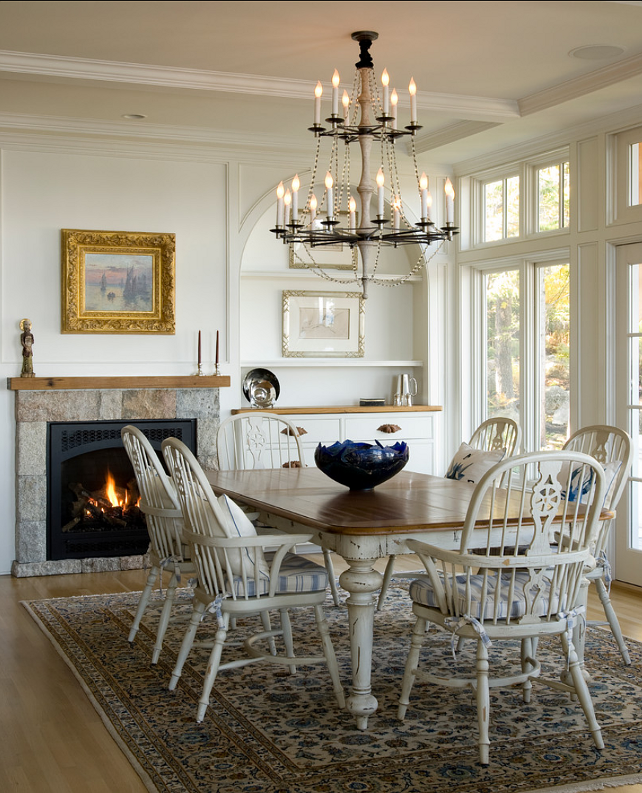 For the chilly nights in Maine, you can make a fire and enjoy a romantic dinner.
Design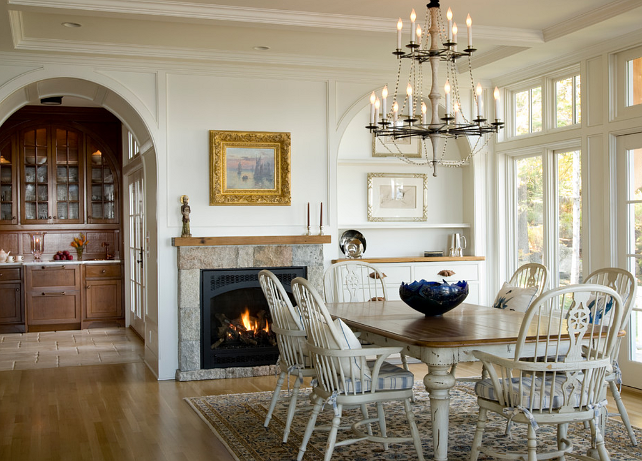 I love how relaxed yet elegant this dining room feels. Lovely design!
Butler's Pantry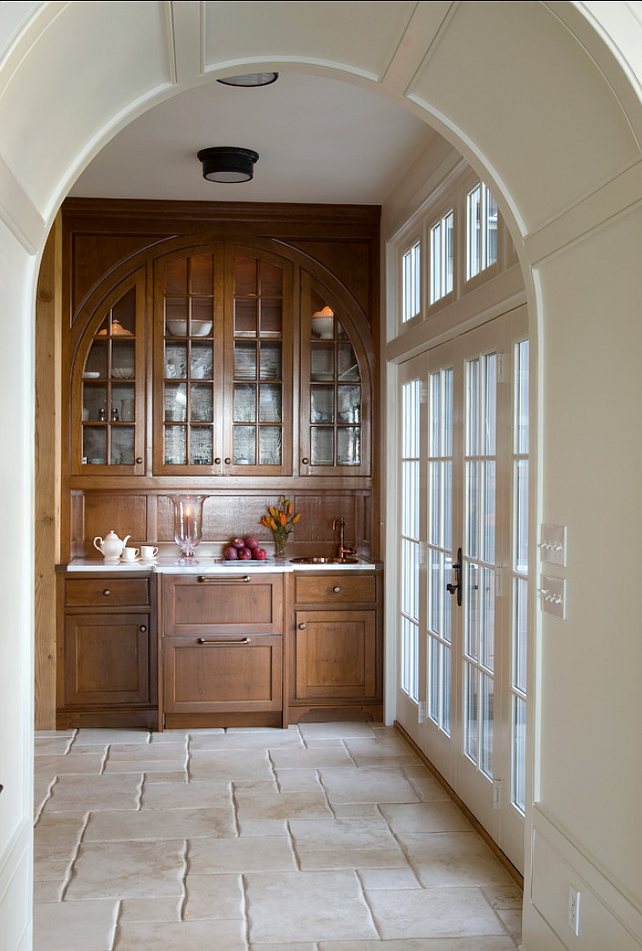 I'm in love with these floors. They're very unique and they add a lovely texture.
Kitchen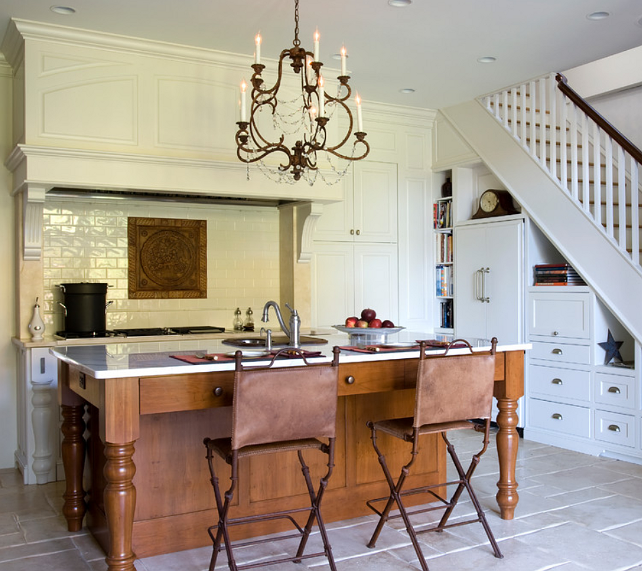 This kitchen is not too big nor too small. I feel it's perfect for a summer cottage, especially when having family and friends over.
Kitchen Design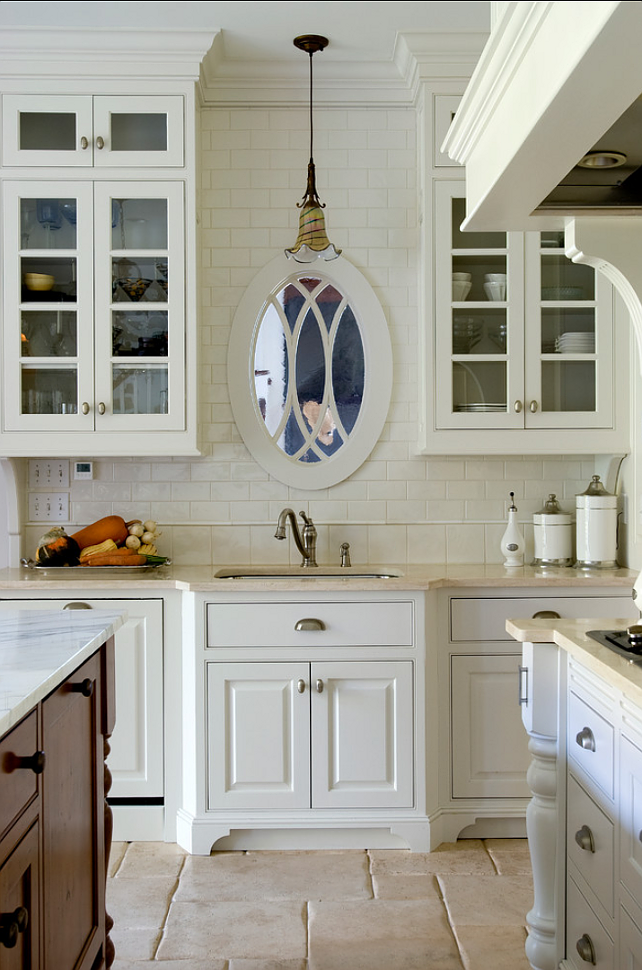 Great choice of materials and architectural details.
Family Room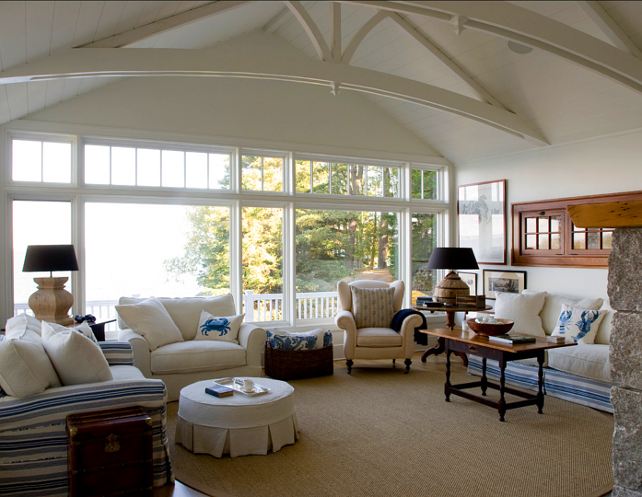 Who wouldn't want to spend an afternoon in this family room enjoying the ocean views? The decor is perfect for a beach cottage.
Bedroom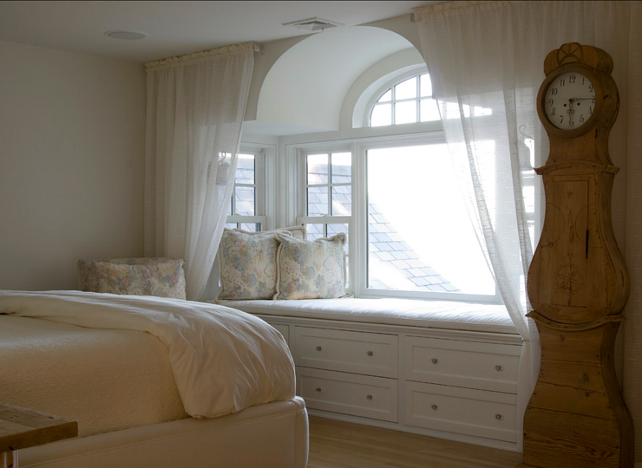 The upper floors were reconfigured so that all four new bedroom suites enjoy the ocean views. This bedroom has a very calming color pallet. I love the window-seat.
Bathroom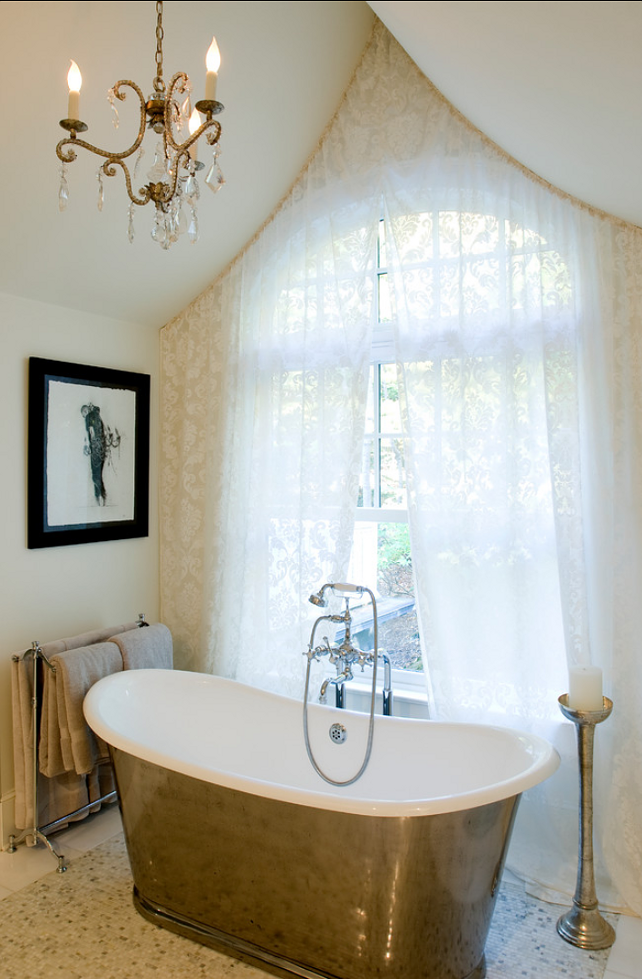 The free-standing bathtub bring some charm to the main bathroom. The drapes add some romance to the space.
Mer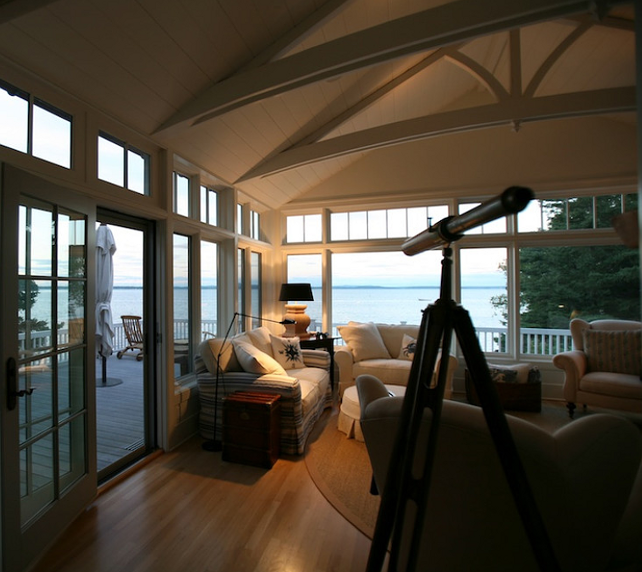 The best room in the house to watch the sunsets.
Patio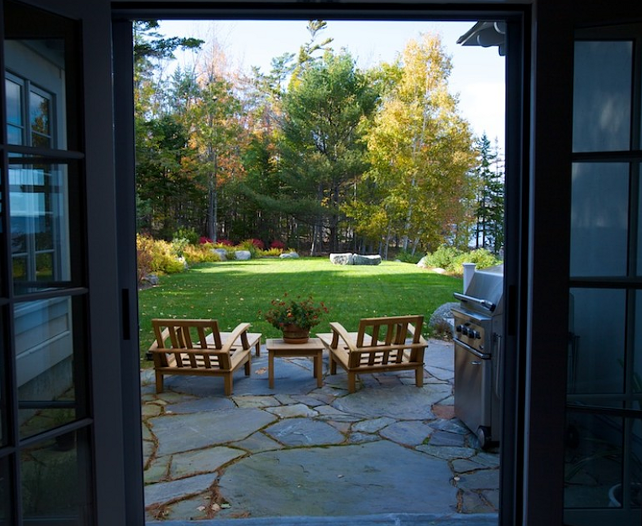 This cottage is a great place to be at, inside or out!
Beach Cottage
The cottage has suffered many interior remodelings which were removed to reveal the original structure and inappropriate accretions were removed from the exterior.
  Crashing Waves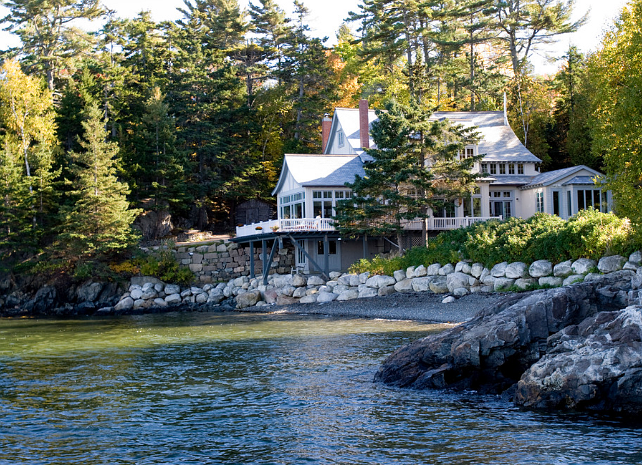 Imagine being here and hearing the waves… just relaxing during the whole summer! Don't we deserve that kind of vacation?
Privacy
The cottage is set alone and it feels very private.
Maine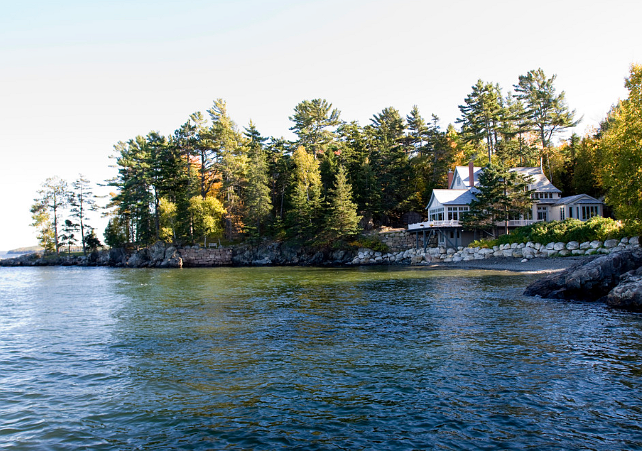 Kayaking anyone?
See more Inspiring Interior Design Ideas in my Archives. 
I hope you also can enjoy this day… do something fun!!!
Big hugs to all of you! 

With Love,
Luciane at HomeBunch.com
Interior Design Services within Your Budget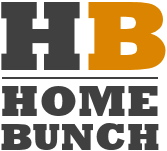 Comments
Comments